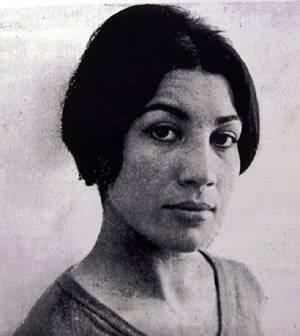 "Why are you wasting your time on that whore?" is the question poet and translator Sholeh Wolpé kept being asked when talking about her book of Forough Farrokhzad poems. And it's 40 years since Forough died, so that's a powerful legacy.
Forough Farrokhzad (Persian: فروغ فرخزاد) wrote provocative poetry, full of challenge, defiance, taboo-breaking and lived her life in the same way. Her short life was a whirlwind of scandal (sometimes self-created, sometimes not), rejection by the male-dominated publishing and poetry/arts establishment, but also devotion from Iranians. Always an outsider and, given Iran's reactionary turn since the ousting of the Shah, guaranteed to stay that way. But that doesn't mean that Iranian's don't read her poetry or take it into their hearts.
A selected works in English and in Persian is available online. I'm going to post up several of her poems. YouTube has some videos about her and of people reading her poems (and more and more).